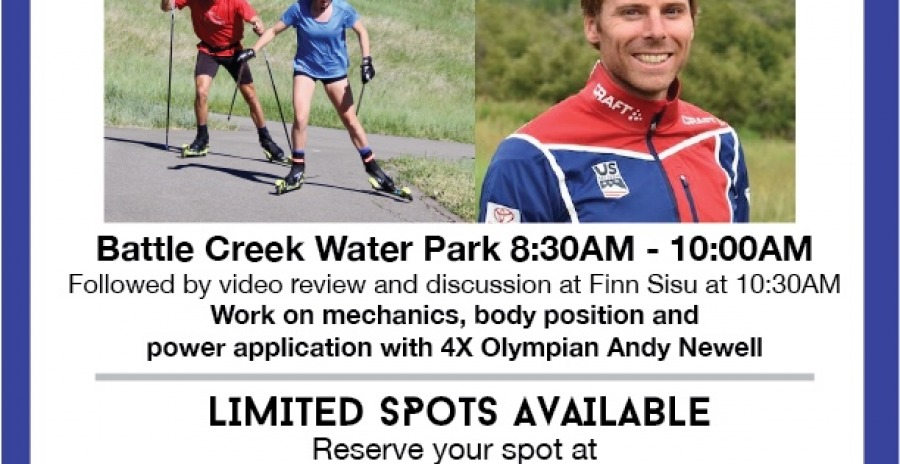 Minneapolis / St. Paul
CLICK HERE
to reserve a spot!
*Refundable in case of bad weather cancelation
CLINIC START MOVED UP TO 8:30AM
Take advantage of this opportunity to work on skate technique with Andy Newell - 4 time Olympian and founder of Nordic Team Solutions. Andy will spend 1:30min working on the latest advancements in skate technique including body position, balance, applying power, and learning to ski fast and relaxed. GROUP SIZE WILL BE LIMITED TO 22 SKIERS.
During the clinic we will shoot video for analysis and review at
Finn Sisu.
Juniors and Masters welcome but please be comfortable on rollerskis.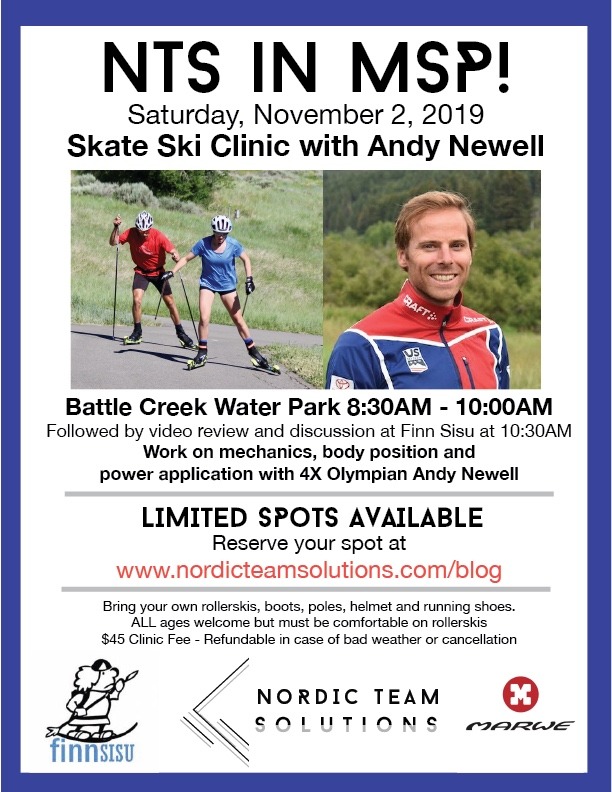 Previous Post
November 18, 2019
Dealing with Darkness – Hygge & Seasonal Affective Disorder
Next Post
October 28, 2019
Ski Selection with Zach Caldwell