Final Big Week Bozeman MT
By Olivia Skillings
The last week of training is well underway. It is a volume week and certainly the most I have every trained. (This blog post is a few days late due to all the time consuming training ) The week has been a mix of longer OD workouts and two L3 interval sessions. The highlight of the week for me was our run/hike up Sacajawea (see picture below).
It is hard to believe that the summer is coming to an end and that all of us will be heading off on new adventures within the next week. Reflecting back on this short eight weeks of training, I can see the strides everyone has made and they are huge! This is certainly credited to Andy. He has made summer training exciting, and something I now look forward to. He has taught us all what it takes to train and compete at the highest level. Pieces of this summer will stick with us forever; for me the things I will be working on are strength and "not being a noodle" when I ski, (direct quote from Andy). Some days were harder than others, but with such a good group of people the training certainly flew by.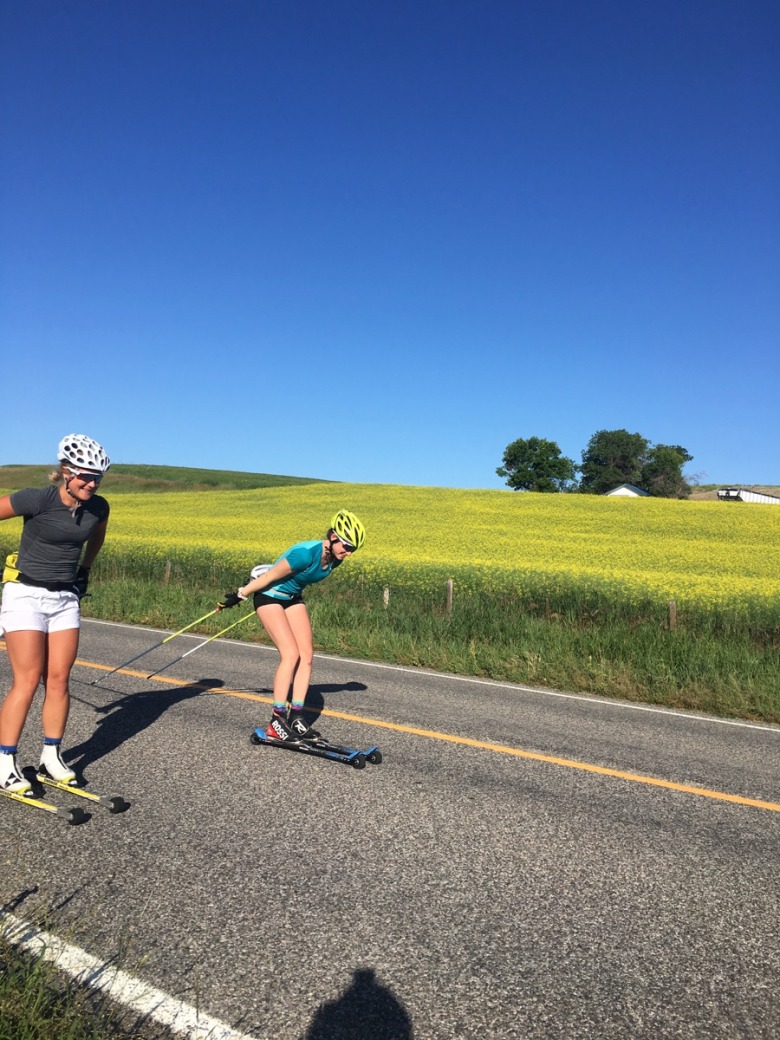 My summer in Montana has been everything I hoped for and more. I am so grateful for all of the memories and friendships I have made-I will never go skiing again without thinking of this fantastic summer! Thank you to everyone who has made it such a fabulous experience, and I hope you all have a lovely rest of your summer. Best of luck with all the training, racing and adventures!