Peaking FoR FebRuary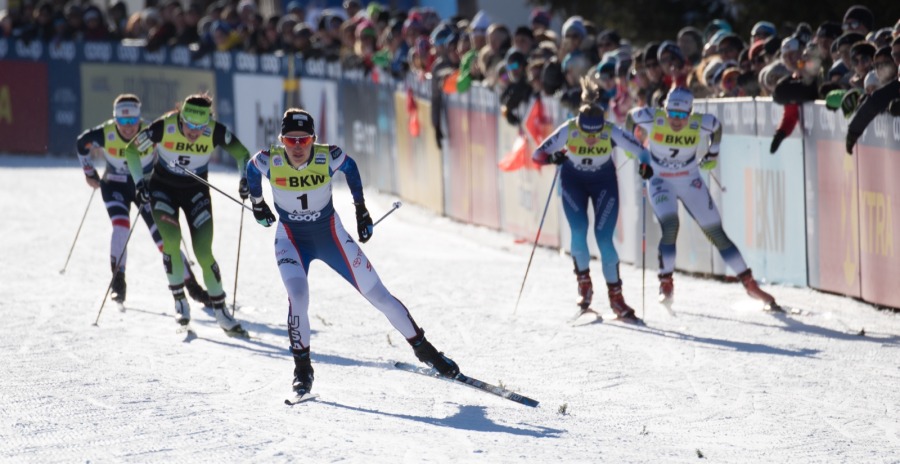 By Andy Newell
February is here and for most cross-country skiers our important races of the season are quickly approaching. Whether you are an elite skier preparing for World Championships, a junior gearing up for JN's, or a master with your eyes set on the Birkie the basic format for executing a peaking plan remain the same.
Over the past few weeks we have been covering several peaking topics in our Member Recourses section. When it comes to training the most common way to elicit a peak in fitness is through a Training Block and a Taper Phase. These two phases can take as long as 3 weeks, sometimes longer, which is why it's important to think about a peaking plan well in advance. In oder to reach maximal fitness we want to stress the body, increase Vo2max, and give the body time to recover before our big events.
Making sure we are recovered before our big event doesn't mean off days filled with Netflix and chillin. This is what makes 'peak training' unique from other training we might do during different times of the year. During our taper phase we want to make sure we continue to exercise on a frequent basis, just cut down the volume and total hours. This means lots of short skis (in the 1 hour range) and keeping up with strength training and plyometrics. We have a great maintenance-power gym routine uploaded this this month which is geared toward peaking.
Lowering volume can also cross over into our intensity. During a tapering or peaking week I like to continue with intensity every 3 days, but just cut back on the total on-time. This month I recommend an L4 pyramid that focuses on intervals increasing in length but with short recovery. This short recovery is perfect for boosting our Vo2max but maybe more importantly it's great practice for dialing in an aggressive yet manageable distance race pace.
The workout can be summed up like this:
Warm Up:
Since our intervals will be fairly short and hard we want to make sure to get in a solid warm up
15 – 20 minutes easy skiing
5 minutes at L2 – full recovery
5 minutes at L3 – full recovery
10 minutes skiing with light 20 second accelerations
Session:

1 minute L4 – 1 min recovery
2 minutes L4 – 2 min recovery
4 minutes L4 – 2 min recovery
4 minutes L4 – 2 min recovery
2 minutes L4 – 1 min recovery
2 minutes L4
As you prepare for your big events this February remember the several recourses available here at Nordic Team Solutions. Looking for a metal training plan? Holly Brooks can line you out and make sure you are mentally prepared for the races to come. Need help with training? Please contact me at any time with training questions related to your personal plans. And as always we have new technique videos posted every month.
We will have VERY BIG news this weekend about one of our new partners joining the Nordic Team Solutions community! stay tuned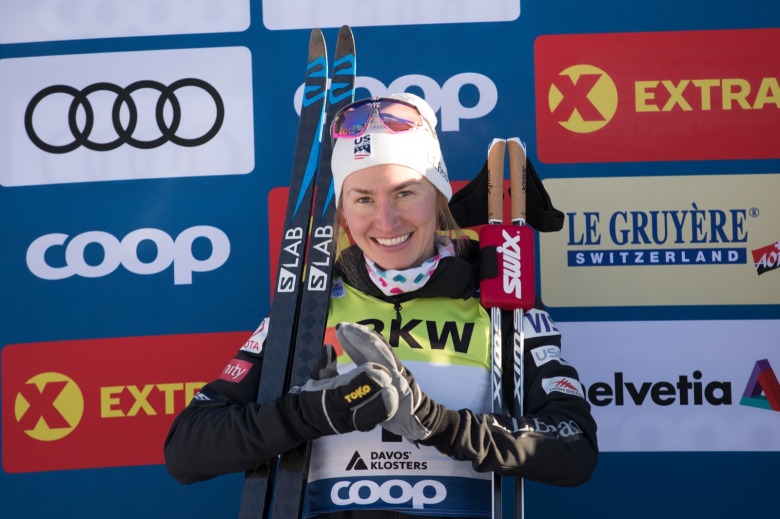 Sophie Caldwell Podium
Previous Post
February 16, 2019
Welcome AndRea Henkel BuRke
Next Post
January 3, 2019
Metabolic Response - Skate Skiing
More You May Enjoy
August 21, 2019
Mountain Nationals - Altitude Racing
June 17, 2017
NTS at this year's NTG
May 30, 2019
Applying the Growth Mindset to a new season