DP Intervals and CrossCut runs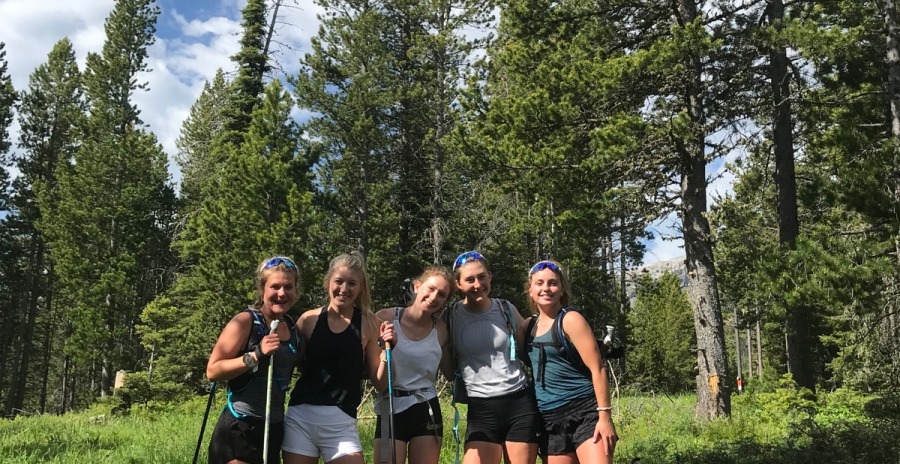 By Anna Fake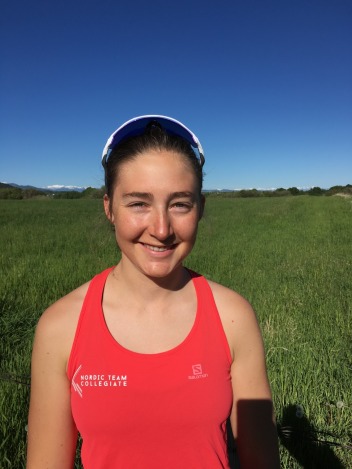 We are about half way through our fourth week with Nordic Team Colligate and it was been a beautiful week in Montana. We started our week with a skate ski with speeds. We worked on our double pole start for sprints and fast downhills into a snappy uphill V2.
Wednesday's workout was my favorite. We did double pole threshold intervals in a quiet and fairly flat neighborhood outside of Bozeman and worked on skiing in a group. In the summer you don't get an opportunity like this, so I was excited to practice drafting, catching and leading. This will be very helpful in our mass start classic races later on in the winter. Understanding how to draft effectively goes a long way. Summer training is typically fairly lonely so having the opportunity to shuffle around in a group and copy other techniques and trying out different strategies is very beneficial.
Wednesday afternoon we headed over to the Mountain Project Gym for a heavy and hard day of lifting. Followed by a quick dip at the Bozeman Beach, a great way to end a sweaty workout.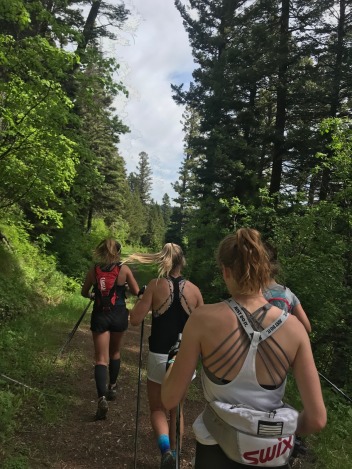 Thursday, we headed up to crosscut for a run with poles. It was beautiful and got us all excited for this winter since NCAAs will be hosted on the trails we ran on. Running with poles and ski walking/hiking up hill helped us use more of our body while running and the varying train and footing of the Crosscut trails kept us alert and moving.
The weeks are flying by and we have grown closer and stronger as a group and I am excited to see us keep improving and enjoying Montana!