Running TT, and Pounding Pavement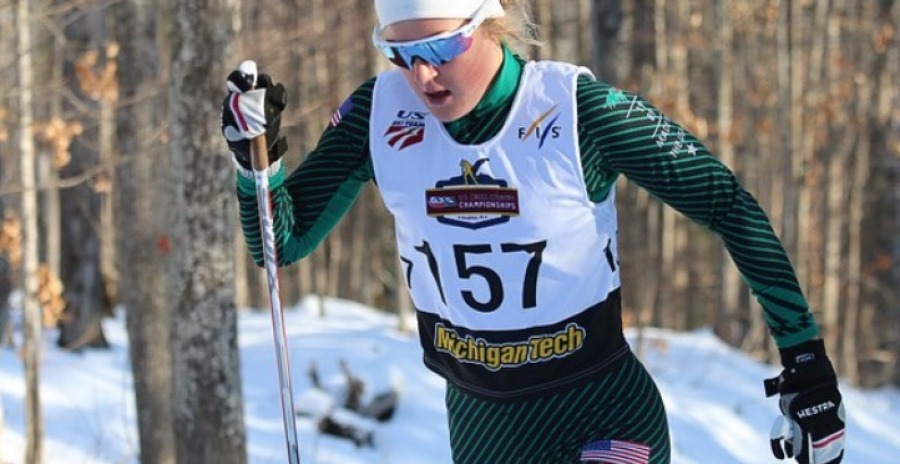 By Sadie Peterson
A group of college athletes based out of Maine to Minnesota to Colorado, and a few states in between, all traveled to Bozeman, Montana for a summer of training. We broke the ice over team dinner on Monday night and listened to Coach Andy lay out the general plan for the next eight weeks ahead. We are all stoked for a solid summer of training and exploring of the Bozeman area.
The first morning of training started off with a quick jog to get the blood flowing, followed by a plyometric warm up to get our muscles ready for a speed roller ski session. We swapped shoes for ski boots and hopped on the pavement for an easy skate warm up before some V2 transition to V1 speeds, followed by some fast flat V2/V2 alternate speeds.
On the uphill speeds we focused on quick and powerful movements for the V2 and then staying more centered, rather than getting full weight transfer during V1 to keep a quicker tempo. On the fast flat speeds the focus was more on full weight transfer onto each leg and building confidence at high speed on roller skis. This was my first time back on roller skis after a spring of running and snow skiing. Video taken by Andy during the session showed it's time to get comfortable on roller skis again. Pounding pavement season is upon us!
We had Tuesday afternoon off of training in preparation for a time trial on Wednesday morning. The on foot time trial was one of the first hard efforts of the training season for most and will be used as a baseline test to see how we all improve in the next couple of months. It was a short but steady uphill grind starting on a gravel road and finishing on a trail accompanied by the occasional cow. Welcome to Montucky? We all hope for improvements in time and pacing looking ahead to the next time we run the same course. Wednesday's afternoon session took place at the Mountain Project gym, where we had a general strength session with a big focus on core stability. Coming from Minnesota, a post workout swim is a regular occurrence. Water is somewhat hard to come by in Bozeman, but we were able to find a beach with a pond for a quick swim. On Thursday morning we met at 8:30 for a distance classic roll, focusing on double pole technique.
And this is just the beginning to a summer of consistent, challenging, and fun training amongst the sunny Montana Mountains. I am so humbled and excited for the opportunity to train with such a talented coach and group of athletes in a such a beautiful place. Stay tuned for weekly updates from the rest of the Nordic Team Collegiate Crew!