Lactate Tests and Snowy Bounding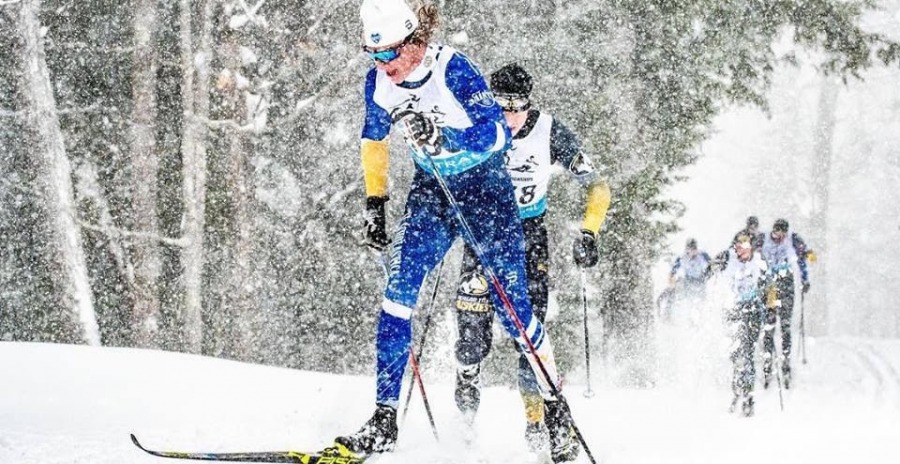 By Nicholas Matelich
First week of Nordic Team Solutions collegiate training in the books. Everyone on the team is getting settled into Bozeman and it's a Gucci goofy gang! Pretty great people.

Picking up where Sadie Peterson left off in last week's blog, Friday found us doing a Lactate test in the pouring rain, in the Bozeman mountains.
Personally, my testing started out with some Level 1 consistent skiing, ramping up to Level 4. The purpose of the test was to determine the level of lactate build up at each heart rate interval as well as to show us what heart rate intervals to hit in future workouts. The workout was exhausting but also satisfying and rewarding to get it done in the rain and set a baseline test.

Saturday was just as exciting as Friday. In fact, even more exciting because it snowed 8 inches-and it was June 8th-and we got to go bounding in it. Saturday's workout took us up beautiful, snow covered Mount Ellis. The bounding was fun. The women shot for 30-35 minutes of L3 bounding, while the men shot for 35-45 minutes of L3 bounding. The workout was uplifting and satisfying because it incorporated the core, the legs, and the arms all at the same time. Saturday afternoon brought our second day of Andy Newell's strength training. For me, this is a new approach to building muscle and working on agility and balance and I find it great.

Closing out the week on Sunday we had a classic over-distance ski up Jackson Creek Road, which lays at the foothills of the mighty Bridger Mountains, which were also covered in a magnificent amount of snow. Coach Andy had us focusing on our double pole as well as downhill cornering skills (i.e., avoiding potholes).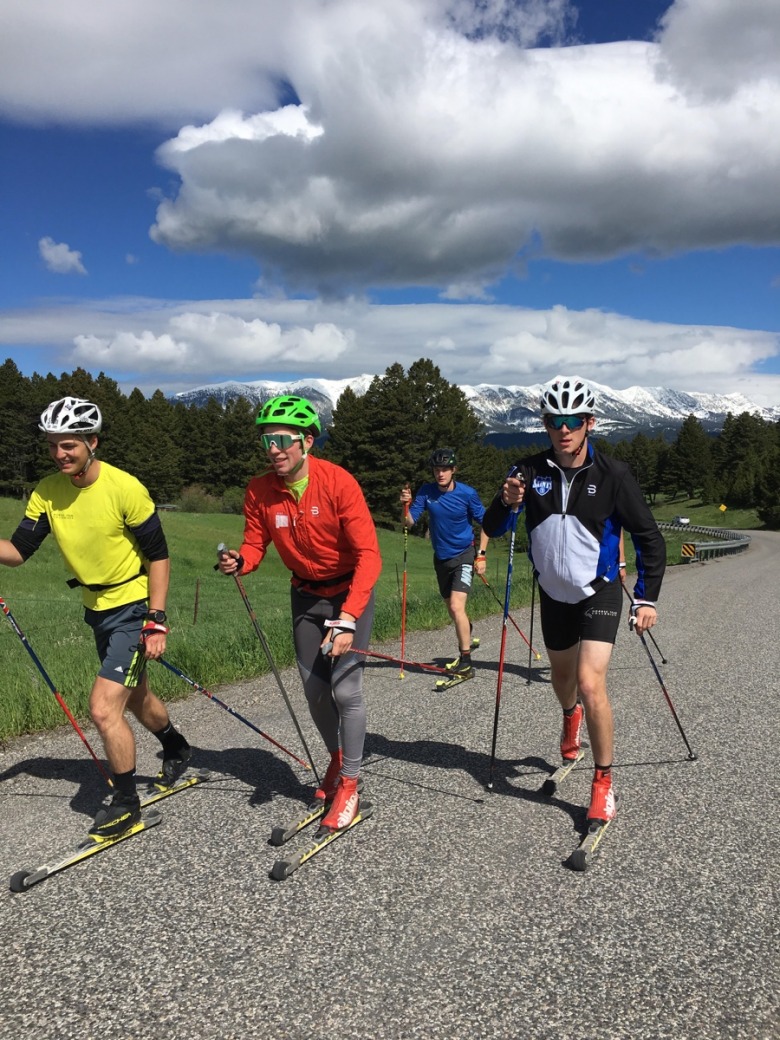 After the first week our team has come together for training as well as a couple of social events. We are enjoying each other's company and everyone has something great to bring to our small training community.
Cheers to another seven weeks of gorgeous faces, training hard, and making gains