Small Feats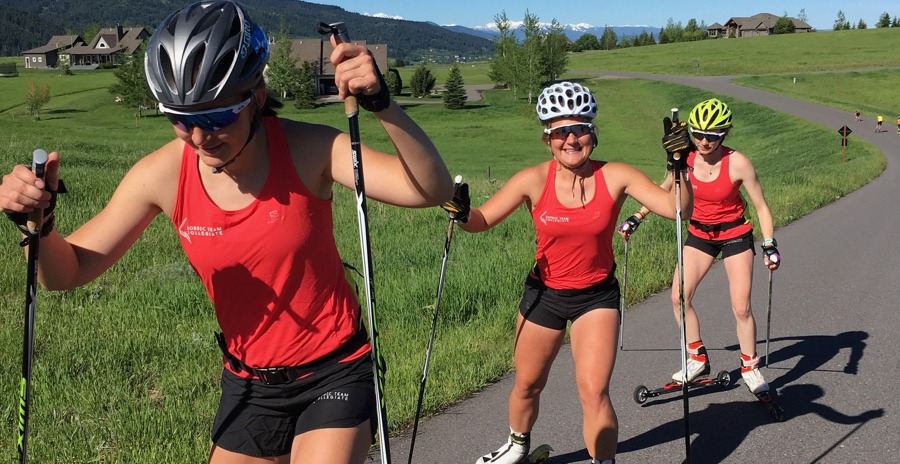 By Olivia Skillings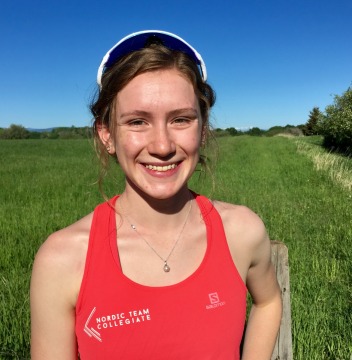 After a well-deserved rest day, the team met up for some classic speeds to kick start our high volume week of training. We had our second session of the day and enjoyed a lovely run up the M-Trail, which turned into more of a hike. With this afternoon workout came spectacular views of downtown Bozeman and fields of wild flowers covering the nearby mountains. These landmarks acted as distractions from the 80 degree heat and the uphill pounding of my sore muscles.
On Wednesday morning we enjoyed some L3 skate intervals. The guys aimed for 40 minutes of on time and the girls shot for around 30 minutes. I was somewhat dreading this workout because I don't particularly enjoy skate roller skiing, however, I was pleasantly surprised with how I felt during the interval session-maybe I will change my mind about skate roller skiing in the future:)!
I learn best by following closely behind someone during workouts like this. Having the opportunity to ski behind Coach Andy (for only a few seconds) was certainly a highlight for me during this morning!
With the afternoon came a strength session. If you had asked me a week ago how I felt about strength I would probably extrapolate about how difficult I find weight lifting to be. However, this Wednesday afternoon's strength session felt less hard.
Small feats like surprising myself with the seemingly minute progressions that I've made in the last week are not only motivating me, but also making me fall in love with skiing all over again! I'm looking forward to many more adventures and training sessions that this summer holds! I hope everyone gets a chance to enjoy the beautiful summer and entertain their own outdoor passions. Cheers! Xo, Olivia