Exploring Bozeman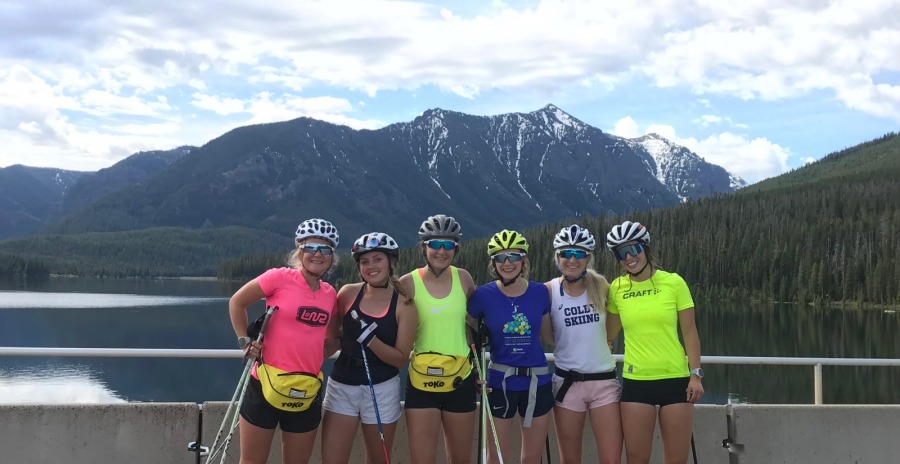 By Erin Bianco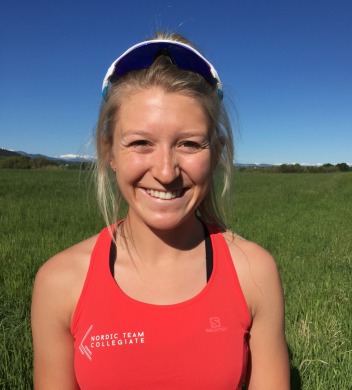 Going into our third week of training Nordic Team Collegiate has been able to explore some amazing parts of Bozeman. One of my favorite workouts from the past week was a double pole rollerski up to Hyalite Reservoir. We skied up a narrow road beside the river working on double pole and double pole kick. The view at the top was definitely worth it!
For the Friday on your own workout, I went for a beautiful trail run with Renae Anderson, a skier for Bowdoin college. We started in the pouring rain and ended in the bright sunshine. It was a great opportunity to explore the many trails around Bozeman.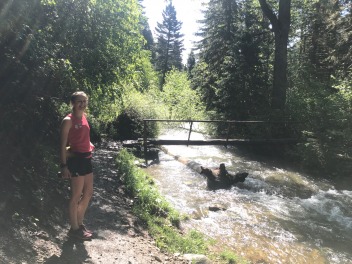 In addition to these workouts we had a heavy week of lifting focusing on all parts of the body including core, leg strength, and upper body strength. Mountain Project is a great gym for our strength programs. Andy and my teammates always makes these afternoons full of hard work but also fun.
This week is an easy week with less hours of training with the Jim Bridger 10 mile trail run race to finish it off on Saturday morning. This is an event that many of the collegiate athletes will participate in and I think it will be a fun and challenging day all around! Very excited for more training and adventures in Montana over the following weeks!